In Stockholm, a group of skaters turned their passion into a tool of hope and integration,. Born in 2015 to respond to a stream of migration coming from the Middle East, Skate Nation is a skate park that welcomes young foreigners, refugees and asylum seekers, helping them to integrate into Swedish society.

Afghanistan, Syria, Palestine, Eritrea… So far, Skate Nation has hosted more than 1500 kids, be-longing to up to twenty different nationalities. They meet once a week to skate. Among the ramps, they make tricks on their boards, but also meet friends and learn the language and the culture of the place.

"If you're given a place in which you feel like you belong, then you'll find a way to build yourself as a person", says Viktor Telégin, a co-founder and volunteer at Skate nation. He's right. The older kids are now coaches for the youngest, and a new branch of Skate Nation has recently opened in Göteborg.

The Skate Nation shots are by James Mollison, a British photographer who takes on social and cultural themes with an original twist. He's the author of five photography books. His photos have appeared in magazines and publications around the world.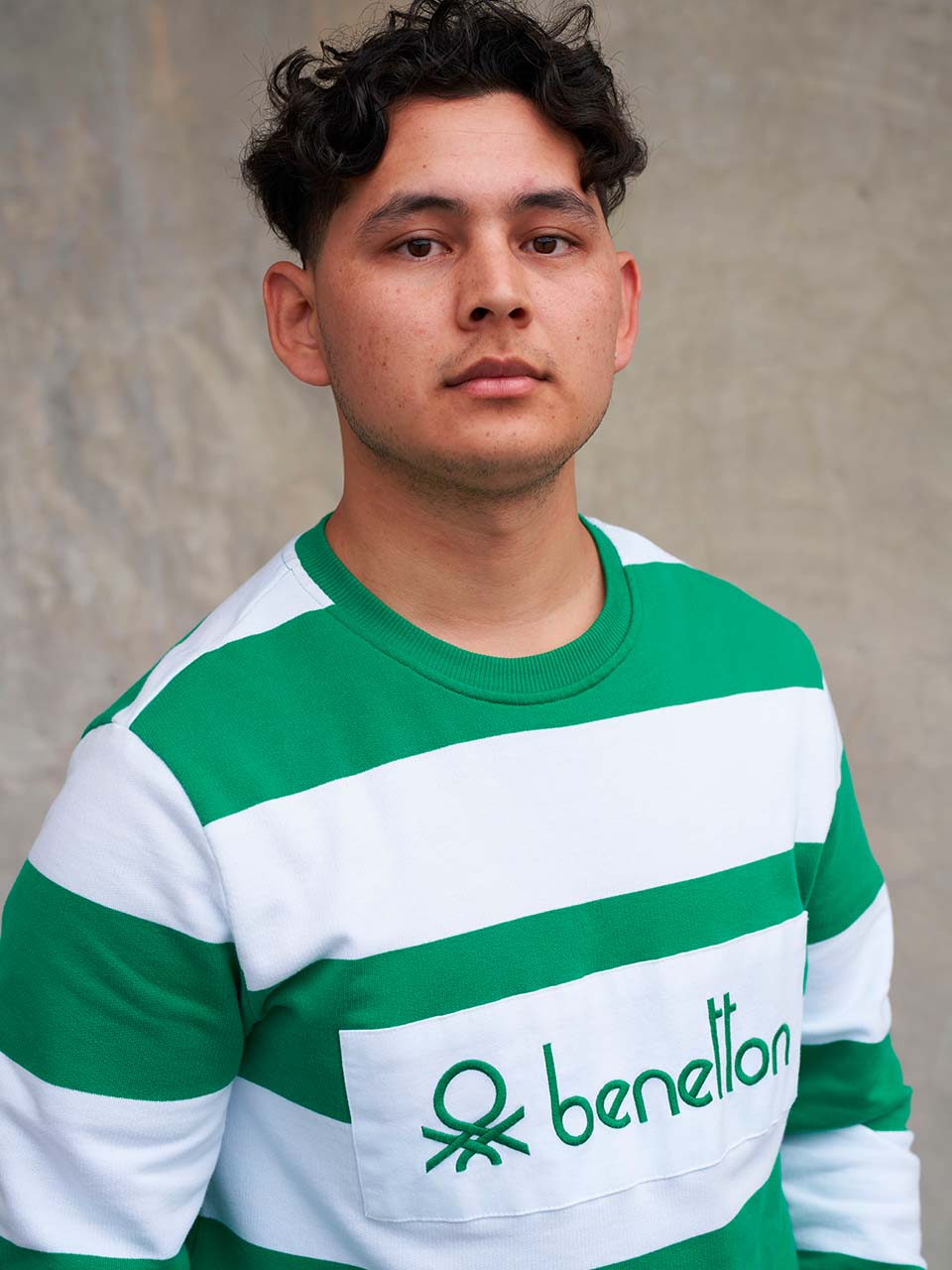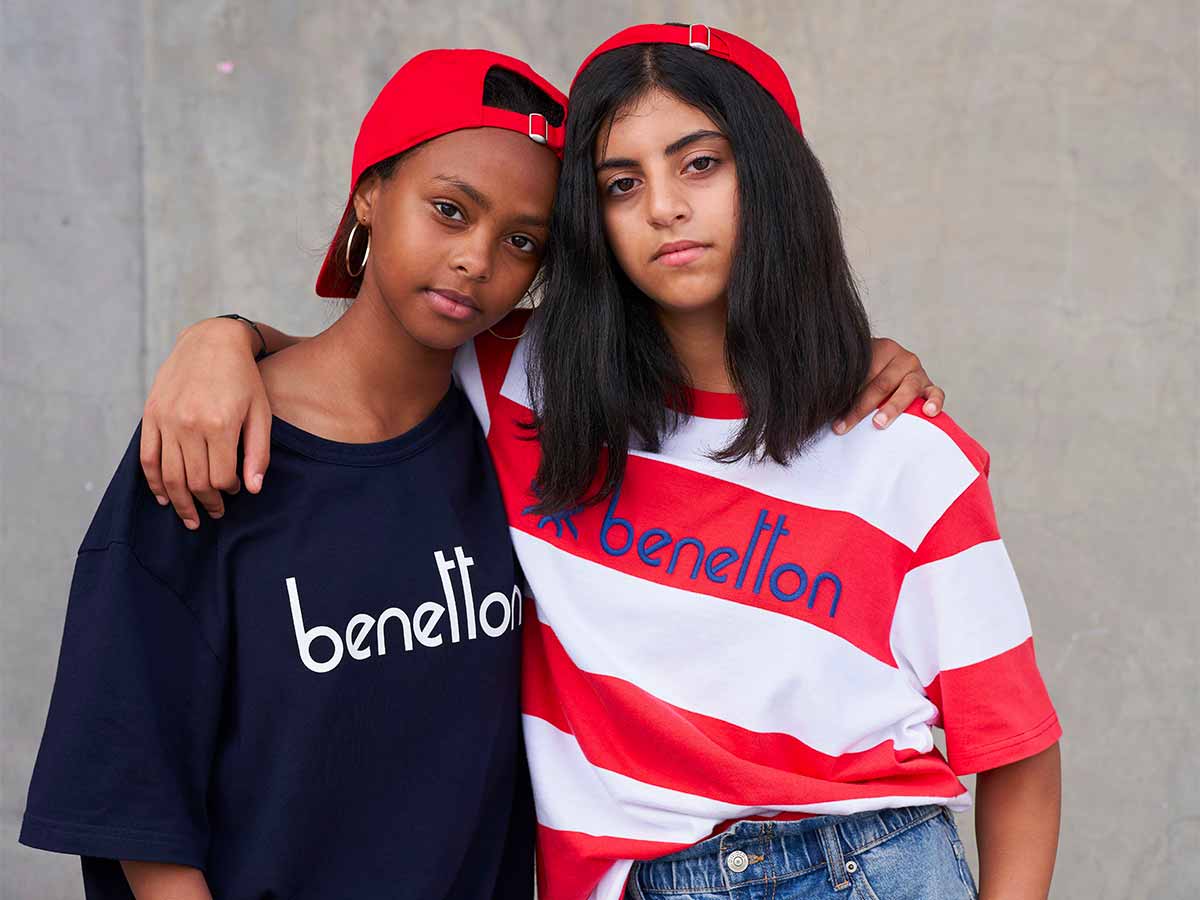 "Summer is going to be over soon, so I want to do something fun before I go back to school" Yardos, 12, was born in Italy from Eritrean parents.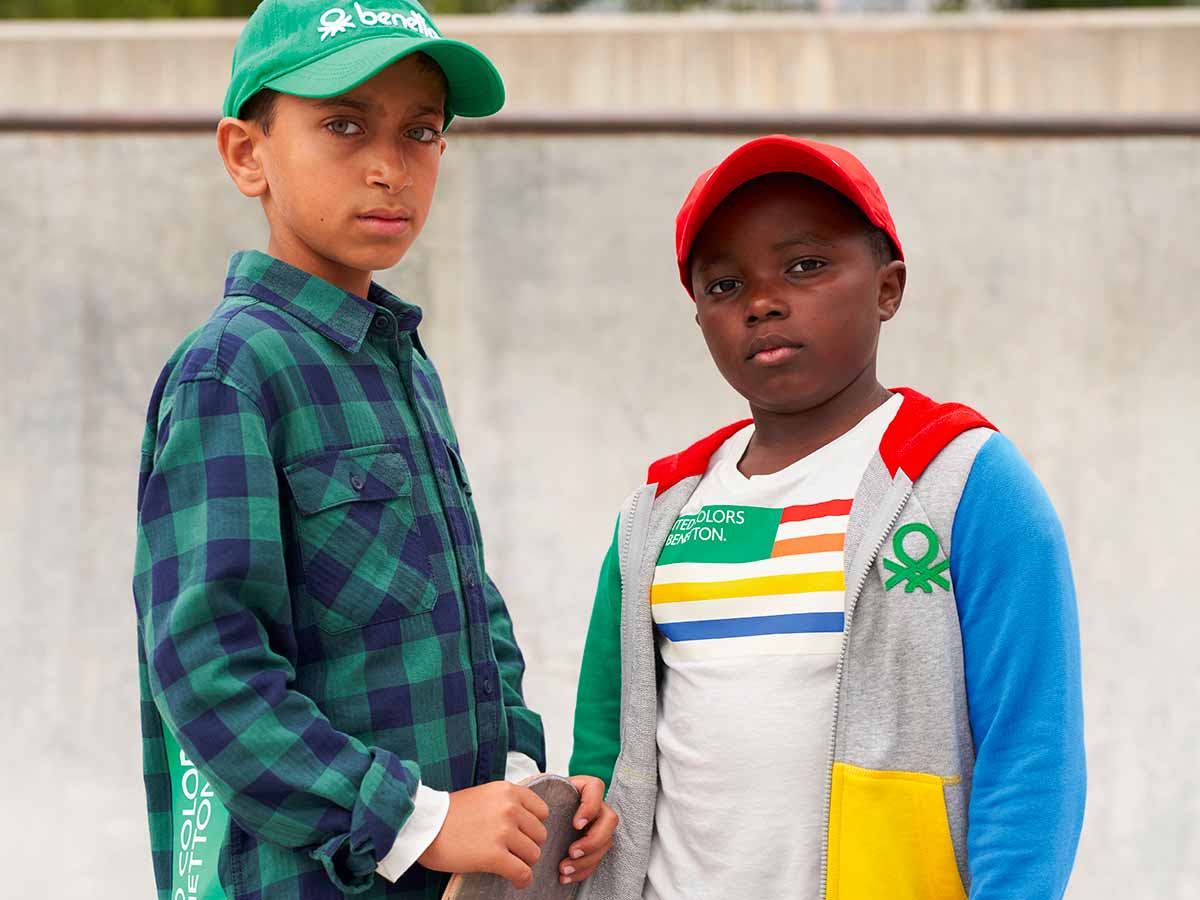 "If I could have whatever I wanted, I'd ask for superfast shoes"
Samuel, 7, was born in Malawi from a Congolese family

"Here you can play football and the school is good!"
Ahmed, 8, was born in Syria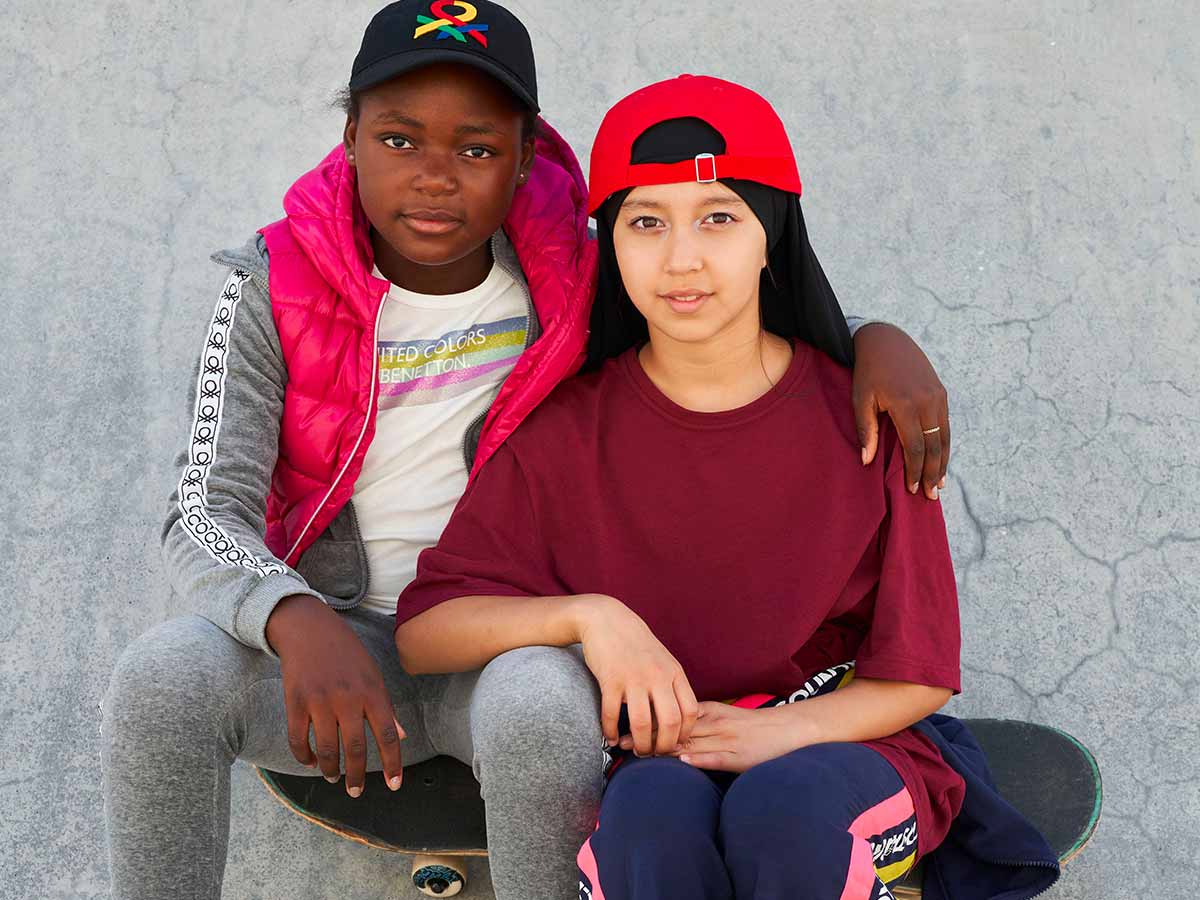 "I like Sweden because they don't kill each other. No war. Everyone is equally valuable"
Elhae, 11, was born in Afghanistan
OUR COLORS

FROM STOCKHOLM

· OUR COLORS

FROM STOCKHOLM

· OUR COLORS

FROM STOCKHOLM

· OUR COLORS

FROM STOCKHOLM

· OUR COLORS

FROM STOCKHOLM

· OUR COLORS

FROM STOCKHOLM

· OUR COLORS

FROM STOCKHOLM

· OUR COLORS

FROM STOCKHOLM

· OUR COLORS

FROM STOCKHOLM

· OUR COLORS

FROM STOCKHOLM

· OUR COLORS

FROM STOCKHOLM

· OUR COLORS

FROM STOCKHOLM

· OUR COLORS

FROM STOCKHOLM

· OUR COLORS

FROM STOCKHOLM

· OUR COLORS

FROM STOCKHOLM

· OUR COLORS

FROM STOCKHOLM

·
OUR COLORS

FROM STOCKHOLM

· OUR COLORS

FROM STOCKHOLM

· OUR COLORS

FROM STOCKHOLM

· OUR COLORS

FROM STOCKHOLM

· OUR COLORS

FROM STOCKHOLM

· OUR COLORS

FROM STOCKHOLM

· OUR COLORS

FROM STOCKHOLM

· OUR COLORS

FROM STOCKHOLM

· OUR COLORS

FROM STOCKHOLM

· OUR COLORS

FROM STOCKHOLM

· OUR COLORS

FROM STOCKHOLM

· OUR COLORS

FROM STOCKHOLM

· OUR COLORS

FROM STOCKHOLM

· OUR COLORS

FROM STOCKHOLM

· OUR COLORS

FROM STOCKHOLM

· OUR COLORS

FROM STOCKHOLM

·
OUR COLORS

FROM STOCKHOLM

· OUR COLORS

FROM STOCKHOLM

· OUR COLORS

FROM STOCKHOLM

· OUR COLORS

FROM STOCKHOLM

· OUR COLORS

FROM STOCKHOLM

· OUR COLORS

FROM STOCKHOLM

· OUR COLORS

FROM STOCKHOLM

· OUR COLORS

FROM STOCKHOLM

· OUR COLORS

FROM STOCKHOLM

· OUR COLORS

FROM STOCKHOLM

· OUR COLORS

FROM STOCKHOLM

· OUR COLORS

FROM STOCKHOLM

· OUR COLORS

FROM STOCKHOLM

· OUR COLORS

FROM STOCKHOLM

· OUR COLORS

FROM STOCKHOLM

· OUR COLORS

FROM STOCKHOLM

·
OUR COLORS

FROM STOCKHOLM

· OUR COLORS

FROM STOCKHOLM

· OUR COLORS

FROM STOCKHOLM

· OUR COLORS

FROM STOCKHOLM

· OUR COLORS

FROM STOCKHOLM

· OUR COLORS

FROM STOCKHOLM

· OUR COLORS

FROM STOCKHOLM

· OUR COLORS

FROM STOCKHOLM

· OUR COLORS

FROM STOCKHOLM

· OUR COLORS

FROM STOCKHOLM

· OUR COLORS

FROM STOCKHOLM

· OUR COLORS

FROM STOCKHOLM

· OUR COLORS

FROM STOCKHOLM

· OUR COLORS

FROM STOCKHOLM

· OUR COLORS

FROM STOCKHOLM

· OUR COLORS

FROM STOCKHOLM

·
OUR COLORS

FROM STOCKHOLM

· OUR COLORS

FROM STOCKHOLM

· OUR COLORS

FROM STOCKHOLM

· OUR COLORS

FROM STOCKHOLM

· OUR COLORS

FROM STOCKHOLM

· OUR COLORS

FROM STOCKHOLM

· OUR COLORS

FROM STOCKHOLM

· OUR COLORS

FROM STOCKHOLM

· OUR COLORS

FROM STOCKHOLM

· OUR COLORS

FROM STOCKHOLM

· OUR COLORS

FROM STOCKHOLM

· OUR COLORS

FROM STOCKHOLM

· OUR COLORS

FROM STOCKHOLM

· OUR COLORS

FROM STOCKHOLM

· OUR COLORS

FROM STOCKHOLM

· OUR COLORS

FROM STOCKHOLM

·
OUR COLORS

FROM STOCKHOLM

· OUR COLORS

FROM STOCKHOLM

· OUR COLORS

FROM STOCKHOLM

· OUR COLORS

FROM STOCKHOLM

· OUR COLORS

FROM STOCKHOLM

· OUR COLORS

FROM STOCKHOLM

· OUR COLORS

FROM STOCKHOLM

· OUR COLORS

FROM STOCKHOLM

· OUR COLORS

FROM STOCKHOLM

· OUR COLORS

FROM STOCKHOLM

· OUR COLORS

FROM STOCKHOLM

· OUR COLORS

FROM STOCKHOLM

· OUR COLORS

FROM STOCKHOLM

· OUR COLORS

FROM STOCKHOLM

· OUR COLORS

FROM STOCKHOLM

· OUR COLORS

FROM STOCKHOLM

·
OUR COLORS

FROM STOCKHOLM

· OUR COLORS

FROM STOCKHOLM

· OUR COLORS

FROM STOCKHOLM

· OUR COLORS

FROM STOCKHOLM

· OUR COLORS

FROM STOCKHOLM

· OUR COLORS

FROM STOCKHOLM

· OUR COLORS

FROM STOCKHOLM

· OUR COLORS

FROM STOCKHOLM

· OUR COLORS

FROM STOCKHOLM

· OUR COLORS

FROM STOCKHOLM

· OUR COLORS

FROM STOCKHOLM

· OUR COLORS

FROM STOCKHOLM

· OUR COLORS

FROM STOCKHOLM

· OUR COLORS

FROM STOCKHOLM

· OUR COLORS

FROM STOCKHOLM

· OUR COLORS

FROM STOCKHOLM

·
OUR COLORS

FROM STOCKHOLM

· OUR COLORS

FROM STOCKHOLM

· OUR COLORS

FROM STOCKHOLM

· OUR COLORS

FROM STOCKHOLM

· OUR COLORS

FROM STOCKHOLM

· OUR COLORS

FROM STOCKHOLM

· OUR COLORS

FROM STOCKHOLM

· OUR COLORS

FROM STOCKHOLM

· OUR COLORS

FROM STOCKHOLM

· OUR COLORS

FROM STOCKHOLM

· OUR COLORS

FROM STOCKHOLM

· OUR COLORS

FROM STOCKHOLM

· OUR COLORS

FROM STOCKHOLM

· OUR COLORS

FROM STOCKHOLM

· OUR COLORS

FROM STOCKHOLM

· OUR COLORS

FROM STOCKHOLM

·
OUR COLORS

FROM STOCKHOLM

· OUR COLORS

FROM STOCKHOLM

· OUR COLORS

FROM STOCKHOLM

· OUR COLORS

FROM STOCKHOLM

· OUR COLORS

FROM STOCKHOLM

· OUR COLORS

FROM STOCKHOLM

· OUR COLORS

FROM STOCKHOLM

· OUR COLORS

FROM STOCKHOLM

· OUR COLORS

FROM STOCKHOLM

· OUR COLORS

FROM STOCKHOLM

· OUR COLORS

FROM STOCKHOLM

· OUR COLORS

FROM STOCKHOLM

· OUR COLORS

FROM STOCKHOLM

· OUR COLORS

FROM STOCKHOLM

· OUR COLORS

FROM STOCKHOLM

· OUR COLORS

FROM STOCKHOLM

·