100%

MERINO WOOL

· 100%

MERINO WOOL

· 100%

MERINO WOOL

· 100%

MERINO WOOL

· 100%

MERINO WOOL

· 100%

MERINO WOOL

· 100%

MERINO WOOL

· 100%

MERINO WOOL

· 100%

MERINO WOOL

· 100%

MERINO WOOL

· 100%

MERINO WOOL

· 100%

MERINO WOOL

· 100%

MERINO WOOL

· 100%

MERINO WOOL

· 100%

MERINO WOOL

· 100%

MERINO WOOL

· 100%

MERINO WOOL

· 100%

MERINO WOOL

· 100%

MERINO WOOL

· 100%

MERINO WOOL

· 100%

MERINO WOOL

· 100%

MERINO WOOL

· 100%

MERINO WOOL

· 100%

MERINO WOOL

·
100%

MERINO WOOL

· 100%

MERINO WOOL

· 100%

MERINO WOOL

· 100%

MERINO WOOL

· 100%

MERINO WOOL

· 100%

MERINO WOOL

· 100%

MERINO WOOL

· 100%

MERINO WOOL

· 100%

MERINO WOOL

· 100%

MERINO WOOL

· 100%

MERINO WOOL

· 100%

MERINO WOOL

· 100%

MERINO WOOL

· 100%

MERINO WOOL

· 100%

MERINO WOOL

· 100%

MERINO WOOL

· 100%

MERINO WOOL

· 100%

MERINO WOOL

· 100%

MERINO WOOL

· 100%

MERINO WOOL

· 100%

MERINO WOOL

· 100%

MERINO WOOL

· 100%

MERINO WOOL

· 100%

MERINO WOOL

·
100%

MERINO WOOL

· 100%

MERINO WOOL

· 100%

MERINO WOOL

· 100%

MERINO WOOL

· 100%

MERINO WOOL

· 100%

MERINO WOOL

· 100%

MERINO WOOL

· 100%

MERINO WOOL

· 100%

MERINO WOOL

· 100%

MERINO WOOL

· 100%

MERINO WOOL

· 100%

MERINO WOOL

· 100%

MERINO WOOL

· 100%

MERINO WOOL

· 100%

MERINO WOOL

· 100%

MERINO WOOL

· 100%

MERINO WOOL

· 100%

MERINO WOOL

· 100%

MERINO WOOL

· 100%

MERINO WOOL

· 100%

MERINO WOOL

· 100%

MERINO WOOL

· 100%

MERINO WOOL

· 100%

MERINO WOOL

·
100%

MERINO WOOL

· 100%

MERINO WOOL

· 100%

MERINO WOOL

· 100%

MERINO WOOL

· 100%

MERINO WOOL

· 100%

MERINO WOOL

· 100%

MERINO WOOL

· 100%

MERINO WOOL

· 100%

MERINO WOOL

· 100%

MERINO WOOL

· 100%

MERINO WOOL

· 100%

MERINO WOOL

· 100%

MERINO WOOL

· 100%

MERINO WOOL

· 100%

MERINO WOOL

· 100%

MERINO WOOL

· 100%

MERINO WOOL

· 100%

MERINO WOOL

· 100%

MERINO WOOL

· 100%

MERINO WOOL

· 100%

MERINO WOOL

· 100%

MERINO WOOL

· 100%

MERINO WOOL

· 100%

MERINO WOOL

·
100%

MERINO WOOL

· 100%

MERINO WOOL

· 100%

MERINO WOOL

· 100%

MERINO WOOL

· 100%

MERINO WOOL

· 100%

MERINO WOOL

· 100%

MERINO WOOL

· 100%

MERINO WOOL

· 100%

MERINO WOOL

· 100%

MERINO WOOL

· 100%

MERINO WOOL

· 100%

MERINO WOOL

· 100%

MERINO WOOL

· 100%

MERINO WOOL

· 100%

MERINO WOOL

· 100%

MERINO WOOL

· 100%

MERINO WOOL

· 100%

MERINO WOOL

· 100%

MERINO WOOL

· 100%

MERINO WOOL

· 100%

MERINO WOOL

· 100%

MERINO WOOL

· 100%

MERINO WOOL

· 100%

MERINO WOOL

·
100%

MERINO WOOL

· 100%

MERINO WOOL

· 100%

MERINO WOOL

· 100%

MERINO WOOL

· 100%

MERINO WOOL

· 100%

MERINO WOOL

· 100%

MERINO WOOL

· 100%

MERINO WOOL

· 100%

MERINO WOOL

· 100%

MERINO WOOL

· 100%

MERINO WOOL

· 100%

MERINO WOOL

· 100%

MERINO WOOL

· 100%

MERINO WOOL

· 100%

MERINO WOOL

· 100%

MERINO WOOL

· 100%

MERINO WOOL

· 100%

MERINO WOOL

· 100%

MERINO WOOL

· 100%

MERINO WOOL

· 100%

MERINO WOOL

· 100%

MERINO WOOL

· 100%

MERINO WOOL

· 100%

MERINO WOOL

·
100%

MERINO WOOL

· 100%

MERINO WOOL

· 100%

MERINO WOOL

· 100%

MERINO WOOL

· 100%

MERINO WOOL

· 100%

MERINO WOOL

· 100%

MERINO WOOL

· 100%

MERINO WOOL

· 100%

MERINO WOOL

· 100%

MERINO WOOL

· 100%

MERINO WOOL

· 100%

MERINO WOOL

· 100%

MERINO WOOL

· 100%

MERINO WOOL

· 100%

MERINO WOOL

· 100%

MERINO WOOL

· 100%

MERINO WOOL

· 100%

MERINO WOOL

· 100%

MERINO WOOL

· 100%

MERINO WOOL

· 100%

MERINO WOOL

· 100%

MERINO WOOL

· 100%

MERINO WOOL

· 100%

MERINO WOOL

·
100%

MERINO WOOL

· 100%

MERINO WOOL

· 100%

MERINO WOOL

· 100%

MERINO WOOL

· 100%

MERINO WOOL

· 100%

MERINO WOOL

· 100%

MERINO WOOL

· 100%

MERINO WOOL

· 100%

MERINO WOOL

· 100%

MERINO WOOL

· 100%

MERINO WOOL

· 100%

MERINO WOOL

· 100%

MERINO WOOL

· 100%

MERINO WOOL

· 100%

MERINO WOOL

· 100%

MERINO WOOL

· 100%

MERINO WOOL

· 100%

MERINO WOOL

· 100%

MERINO WOOL

· 100%

MERINO WOOL

· 100%

MERINO WOOL

· 100%

MERINO WOOL

· 100%

MERINO WOOL

· 100%

MERINO WOOL

·
100%

MERINO WOOL

· 100%

MERINO WOOL

· 100%

MERINO WOOL

· 100%

MERINO WOOL

· 100%

MERINO WOOL

· 100%

MERINO WOOL

· 100%

MERINO WOOL

· 100%

MERINO WOOL

· 100%

MERINO WOOL

· 100%

MERINO WOOL

· 100%

MERINO WOOL

· 100%

MERINO WOOL

· 100%

MERINO WOOL

· 100%

MERINO WOOL

· 100%

MERINO WOOL

· 100%

MERINO WOOL

· 100%

MERINO WOOL

· 100%

MERINO WOOL

· 100%

MERINO WOOL

· 100%

MERINO WOOL

· 100%

MERINO WOOL

· 100%

MERINO WOOL

· 100%

MERINO WOOL

· 100%

MERINO WOOL

·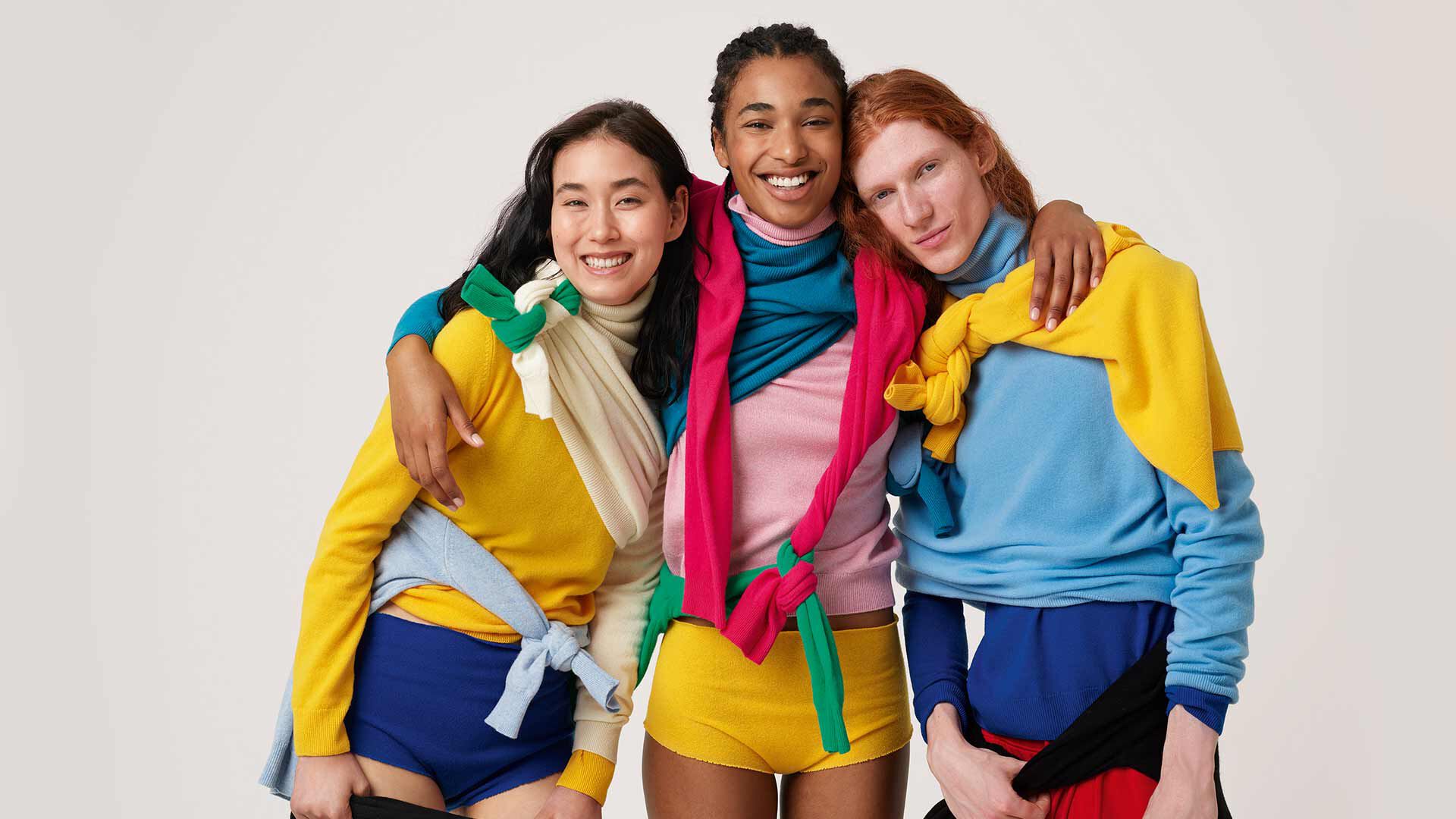 Partnership with The Woolmark Company certifies the quality and sustainability of over 500,000 articles in Extra Fine Merino wool from the Fall Winter 2021 collection.
QUANTO NE SAI SULLA LANA? METTITI ALLA PROVA CON IL NOSTRO QUIZ!
1) Is a fiber of Merino wool thinner than a hair?
2) By gluing the wool fibers of 61 sheep together we would obtain a single, very long thread that...